Helen Moody
---
Partner, Solicitor
Department: Child Care & Public Law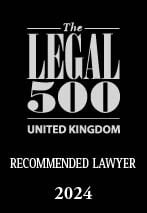 Helen joined Ridley & Hall in 2012 after completion of the Legal Practice Course,  initially as a Legal Assistant working alongside Nigel Priestley to build up experience in the Public Law department. Helen completed her training contract at Ridley & Hall and qualified as a solicitor in 2016.
Helen has a mixed caseload primarily acting on behalf of kinship carers to ensure that they are support in caring for the relative children who live with them. Helen specialises in supporting prospective Special Guardians; ensuring the correct support and that they understand the implications of the Order. She also represents clients making SGO applications. Helen regularly receives instructions from clients to act on their behalf within care proceedings and is experienced with the process of proceedings and the advice that kinship carers require in those scenarios. Helen also has experience of judicial reviews in respect of incorrect financial support for kinship carers.
Helen recognises the huge commitments that kinship carers make for the young family members placed in their care by Social Services and strives to get them the support they need to care for these children long term. She adopts a sympathetic and understanding approach to all her clients.
Helen has had major successes in claiming allowances and back dated payments for kinship carers from Local Authorities across the country.
Helen was made Partner in July 2023.
---
Child Care & Public Law Team
---