Deborah Hardy
---
Partner
Department: Child Care & Public Law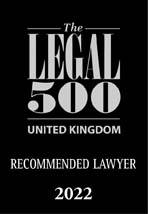 Deborah has over 25 years' experience in family law and has particular expertise in representing children, court appointed guardians, parents and extended family members in care proceedings in Leeds and surrounding areas. She joined Ridley & Hall as a Partner in 2018.
Deborah is a member of the Law Society Children Panel and is recognised as a prominent and leading care solicitor in the region. She is known by clients to go the extra mile in the fight for fairness and justice and her professionalism is acknowledged by all who work with her. Her client focused approach is sympathetic and understanding and her advice is clear and proactive. She is a much sought after advocate and is greatly respected by her peers.
Deborah enjoys cycling and regularly braves the traffic cycling to work as well as undertaking charity cycling challenges. She is a keen gardener and enjoys spending time with her family in the great outdoors.
Deborah's  assistant is Natasha Smith who will always be glad to help in her absence.
---
Child Care & Public Law Team
---