Family &
Matrimonial
---
Ridley & Hall provides specialist family law advice. We believe that the quality of our family legal team is second to none. We understand the emotional and financial stress that clients experience when a relationship comes to an end.
We also provide a full range of advice on relationship breakdown, abuse and violence within relationships, financial security following divorce or separation and disputes over the children.
Ridley & Hall can offer a holistic approach to the problems arising from the breakdown of relationships. When the case needs it, we can call on the additional expertise from colleagues in our other departments. We can also provide specialist legal advice on care proceedings, public law and kinship care.
We can offer legal aid to those who qualify. For those people who are not eligible for legal aid, we will set out clearly what the case is likely to cost. We can then have a full discussion about the best way to meet these costs.
---
Meet The Family Team at Ridley & Hall
---
Divorce & Separation
Separation, divorce and dissolution of a civil partnership can be a very difficult time for all concerned. As well as the emotional side of the divorce, there are the legal implications.
If you want to separate but not get a divorce then there are steps you can take to record any separation agreement about children and finances. You should obtain legal advice about this.
Divorce or Judicial Separation (legal separation) can be straightforward when you know what to do. For most people, divorcing is a very big step to take. Many divorcing couples have difficulties sorting out arrangements for the children, or sorting out financial issues. We will guide you through the divorce process and ensure you make the right decisions for you and your family.
Fixed Fee Divorce
Here we go on the Court record as acting for you, and we prepare all the paperwork and send it out to the Court for you, so we take away all the administrative responsibility for the divorce itself.  We deal with the Court responses and with the Respondent direct.
This fixed fee divorce service is ideal where you are not comfortable dealing with all the paperwork and/or you would prefer not to have to have direct contact with the Respondent. It can still become complicated if the Respondent does not return forms or if the Court are not satisfied that the grounds for divorce have been met in your case. If that happens you opt for a bespoke package or pay an additional fixed fee to pay for us to organise personal service on the Respondent or submit additional information/applications to the court to secure the outcome you need.
Where there are complicated issues to resolve around how to separate finances in a divorce you should instruct a Solicitor to help and advise.
The cost of this service starts from £750 plus VAT.
Bespoke
Here you pay by the hour for the service of a divorce solicitor or legal executive, which means that you will get a service that is tailored to your personal needs and requirements. Because of this, the cost will vary from client to client. This will particularly suit clients who are very anxious about the divorce proceedings, who need a lot of reassurance or for clients who have complex family legal problems. We will give you a costs estimate at the outset and we will update that estimate as the case progresses if the circumstances change. We ask for £500 on account of our costs at the outset of the case, when we will agree also arrangements for further payment as the case progresses.
This is ideal when you want us to deal with every aspect of the divorce process to give you peace of mind and take away the stress of dealing with it yourself. It is also advised for complicated divorce cases when you need extra legal support to secure a good outcome.
Our hourly rates differ depending on who is representing you but we will set these out for you very clearly at the outset before you decide to instruct us.
---
Family Help Scheme – Discounted Fees
At Ridley & Hall we are always looking for ways for our family to help your family. We are now introducing the Family Help Scheme. Our team will assess your eligibility using the Joseph Rowntree Minimum Income Standard, so we will take some initial details from you. If you qualify, you will be entitled to a 20% discount on our hourly rate fees. This is a significant saving for families going through separation, divorce or disagreements concerning arrangements for children.
It means that if you do not qualify for legal aid, but are struggling with meeting solicitors fees, you may qualify for our new discounted rate service, the Family Help Scheme. If you are assessed as eligible, we will agree a direct debit plan with you and once you have returned that, your fees will be discounted by 20%. We are only offering this until the 31st May 2023, so please contact us for further information.
Terms and Conditions
This does not apply to any fixed fee work. You will be subject to an assessment and will need to provide certain documents to enable the assessment to be carried out fairly. If it transpires that you have been wrongly assessed, or your circumstances have changed to make you ineligible, you will be charged for all remaining work at our standard hourly rate fees.
To qualify you will have to return direct debit forms, and ensure that your direct debit is paid. If you fail to return the direct debit information, then you will no longer qualify and all fees will be chargeable at our usual hourly rates. If you miss a direct debit payment then you will no longer qualify and all fees will be chargeable at our usual hourly rates.
---
Pre & Post Nuptial Agreements
A prenuptial or postnuptial agreement is an agreement that is made before or after a couple gets married, and sets out how their financial assets and income should be divided if they were to separate and/or get a divorce.
It sets out both of your rights to all of your possessions that were brought into the marriage or acquired individually – for example, either through inheritance or those that were purchased together.
---
Domestic Abuse
We Specialise in Domestic Abuse
Our team specialise in domestic violence and abuse cases and all the members of our Family Law team completely understand the problems and the effects that domestic abuse has on children, dependants, and on your life outside the home, and at work.
As a team we also work with and support a number of Domestic Violence charities around the country.
Our Director, Emma Pearmaine is the Chair of Trustees for The Corporate Alliance Against Domestic Violence.
We will work with you to try and ensure your safety and that of your children.
---
Financial Settlements
If you separate and/or divorce, you will need to unravel your financial affairs, which in some cases can have been tied together for many years.
There are many "urban myths" around finances and divorce, and the reality is that each case is judged on its own facts. The Court will want to see that each spouse can meet their 'needs' going forwards and that dependent children are provided for financially. This can be a challenge where finances are limited and legally complicated where finances are more abundant.
Our Family and Matrimonial team can advise you specifically what you are entitled to and take a fair and robust approach to ensuring the right outcome for you. We can help you reach an agreement with your spouse and if that is not possible, we can represent you in court proceedings to secure the necessary financial order.
---
Unmarried Couples
There is no such thing as a common law husband and wife. This is a myth.
Cohabiting couples have very few legal rights over any assets or property owned by the other person. This is in stark contrast to the rights you have within a marriage. There are ways in which we can assist you to show you have directly contributed in some way and that it was intended that the two of you would both benefit from it.
If you are a cohabitee who is responsible for the care of children there are legal applications we can help you to make to secure financial support for your children.
We can also advise you prior to living with your partner on agreements that stipulate your living together arrangements.
---
Child Disputes
When you separate your biggest worry can be the children. Who will they live with? Will I get to see them? How often should I expect to see them? These questions are also raised of grandparents and other wider family members. For more information for Grandparents please visit our dedicated website: Grandparents Legal Centre.
Ideally separated parents will be able to make their own joint decisions about the welfare of the children, including;
Where they will live
Who will be the primary carer and
How often will the non-resident parent get to see them
Where will the children go to school
Unfortunately, some parents require legal assistance and intervention and we can do this for you.
Child Disputes
We understand that the children's needs, both physically and emotionally, are the major factors which all separating parents should prioritise above all else. This can be very difficult if parents have different views about their child's needs. Sometimes children can be at risk when in the care of one parent or another or extended family members and this can be difficult to prove. We can help you to present your case objectively to the Court and to Court Welfare (CAFCASS) so as to ensure you achieve an outcome in the best interests of your child.
The Children Act 1989 as amended by s11 of Children and Families Act (CAFA) 2014 says:
"Each parent should continue to be "involved" in their children's lives so long as it is safe to do so".
Child Disputes
Although not all separated parents end up in Court, it is useful for you to know that when making arrangements for children the following three principles apply:-
The child or children's welfare is of the paramount importance;
The court must consider whether any delay is likely to prejudice the welfare of the child or children; and
The court shall not make an order unless it considers that doing so would be better for the child or children than making no order at all.
In deciding whether an order should be made, the court will have regard to:
(a) the ascertainable wishes and feelings of the child or children concerned (considered in the light of the child or children's age and understanding);
Child Disputes
(b) the child or children's physical, emotional, educational needs;
(c) the likely effect on the child or children of any change in his/her circumstances;
(d) the child or children's age, sex, background, and any other characteristic which the court considers relevant;
(e) any harm which the child or children has / have suffered or is /are at risk of suffering;
(f) how capable each of the child or children's parents, and any other person in relation to whom the court considers the question to be relevant, is of meeting the child or children's needs;
The court will only make a formal order if there is a dispute – otherwise no order will be made. We can help you to navigate the law to secure the right outcome for your child. We will give you objective and 'straight talking' advice so as to ensure that the court addresses the essential issues
Previous
Next
---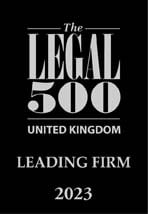 The Legal 500 Says:
"Emma Pearmaine and Emma Hopkins Jones head the Leeds-based team at Ridley & Hall, Vicky Medd and James Cook head the Huddersfield office. Its workload is focused on financial issues within divorce proceedings, namely advising women so as to empower them in emotionally and technically complex cases of domestic abuse, child care or guardianship. Huddersfield-based senior partner Nigel Priestley specialises in grandparents and kinship carers children work."
---
---
FAQs - Divorce & Separation
FAQs - Pre & Post Nuptial Agreements
Are pre or post nuptial agreements binding?
They are NOT legally binding but the Court will try to impose the terms of a pre or post nuptial agreement if it was prepared in the right way and is fair and reasonable in the circumstances.
The Court will take into consideration;
Whether you or your partner took independent legal advice when making the agreement.

Whether you or your partner were under pressure to sign the agreement.

Whether you both provided financial disclosure of your assets.

Whether the person who had the most to lose understand the terms of the prenuptial agreement.

Whether it would be unfair if the prenuptial agreement was upheld.
You will both need to take independent legal advice from a specialist Family solicitor throughout the process.
How much will a pre or post nuptial agreement cost?
The costs of preparing a prenuptial or post nuptial agreement depends on the complexity of the financial arrangements and the length of the negotiations.
If you have decided to enter into a prenuptial agreement, this should ideally be completed at least 6 weeks  before your wedding. This means you will need to set aside plenty of time to negotiate the agreement and ensure you both fully understand and agree to its terms.
If you decide to enter into a post-nuptial agreement you should do this as soon as possible when the change of circumstances takes place. You should also consider reviewing your agreement periodically to ensure it accurately reflects your present circumstances.
Why do I need a pre or post nuptial agreement?
Are you getting married for the first time and bringing assets or significant income into the marriage?

If this is your second marriage, do you want to protect the financial settlement you received from your first marriage OR do you need to protect children form a previous relationship?

Have you generated significant wealth during your working life and do you want to ensure you have something to leave in your will for your children?

Do you have business interests and/or business partners who need to be protected?

Are you concerned about a lengthy court dispute over your assets in the event your marriage was to come to an end?

Are you a widow or widower thinking about getting married again and would like to protect your possessions?

Do you have a high earning capacity and wish to cap maintenance provisos, which in the event of divorce could be made to your partner?
Our Solicitors will advise you whether you would benefit from a pre or post nuptial agreement
FAQs - Financial Settlements
---
---
---