James Urquhart-Burton
---
Partner
Department: Litigation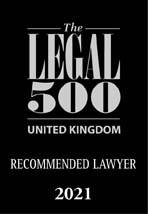 James is an experienced solicitor who joined the Litigation Team at Ridley & Hall as a Partner in January 2020.
He brings with him passion and understanding of the legal challenges faced by older people and their families. He specialises in will disputes and financial abuse, in particular involving property ownership. He is nationally known for his expertise in the care fee sector, most notably NHS Continuing Healthcare Funding.
NHS Continuing Healthcare Funding is a package of care which is fully funded by the NHS Clinical Commissioning Group, for individuals who are assessed as having a "Primary Health Need". James acts for individuals and their families in relation to appeals and retrospective applications. Over the years he has recovered many hundreds of thousands of pounds for families who wrongly paid for care home fees and his primary goal is to educate the public so that they are aware of what they are legally entitled to.
James is a respected for his assertive yet collaborative approach to resolving disputes with the NHS and his working knowledge of CCGs and their staff allows him to help his clients to navigate all aspects of the complex eligibility assessment process.
James also feels strongly about abuse of the elderly which can sadly take place in various forms. He will help family members to take action wherever possible, to secure justice for their elderly, vulnerable or deceased relative. He is aware that abuse may take various forms, some of which are very subtle – he does not let that deter him from getting to the bottom of the matter. He is also conscious of how delicate subjects like health, care and finances are and works through his clients' problems with the utmost sensitivity.
James is a Spanish speaker and enjoys visiting Spain as often as he can. Spare moments are rare, but when time allows he enjoys visiting and hosting family and friends and travelling.
---
Litigation Team
Sarah Young
Director
Sarah Young specialises in contentious probate law, which includes advising on inheritance disputes, problems with executors and arguments involving financial abuse of the elderly (often involving disputes over property ownership)....
---