Lynsey Bashforth
---
Partner
Department: Wills & Probate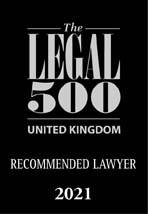 Lynsey Bashforth is a Solicitor who joined Ridley & Hall in July 2019.
Lynsey was the sole director of Bashforth-Young Solicitor until it was acquired by Ridley & Hall in 2019. Bashforth-Young Solicitor was a boutique specialist Wills & Probate firm located in South Elmsall Pontefract. Lynsey still works out of the South Elmsall offices where she established the practice and where all services of Ridley and Hall can now be provided to the community.
Lynsey specialises in Wills, Estate, Powers of Attorney, and Court of Protection work. She has close networks with the Police Federation and offers great service to the police community and has done so for many years.
In her spare time Lynsey loves to travel and have down time with her hubby and two girls.
---
---